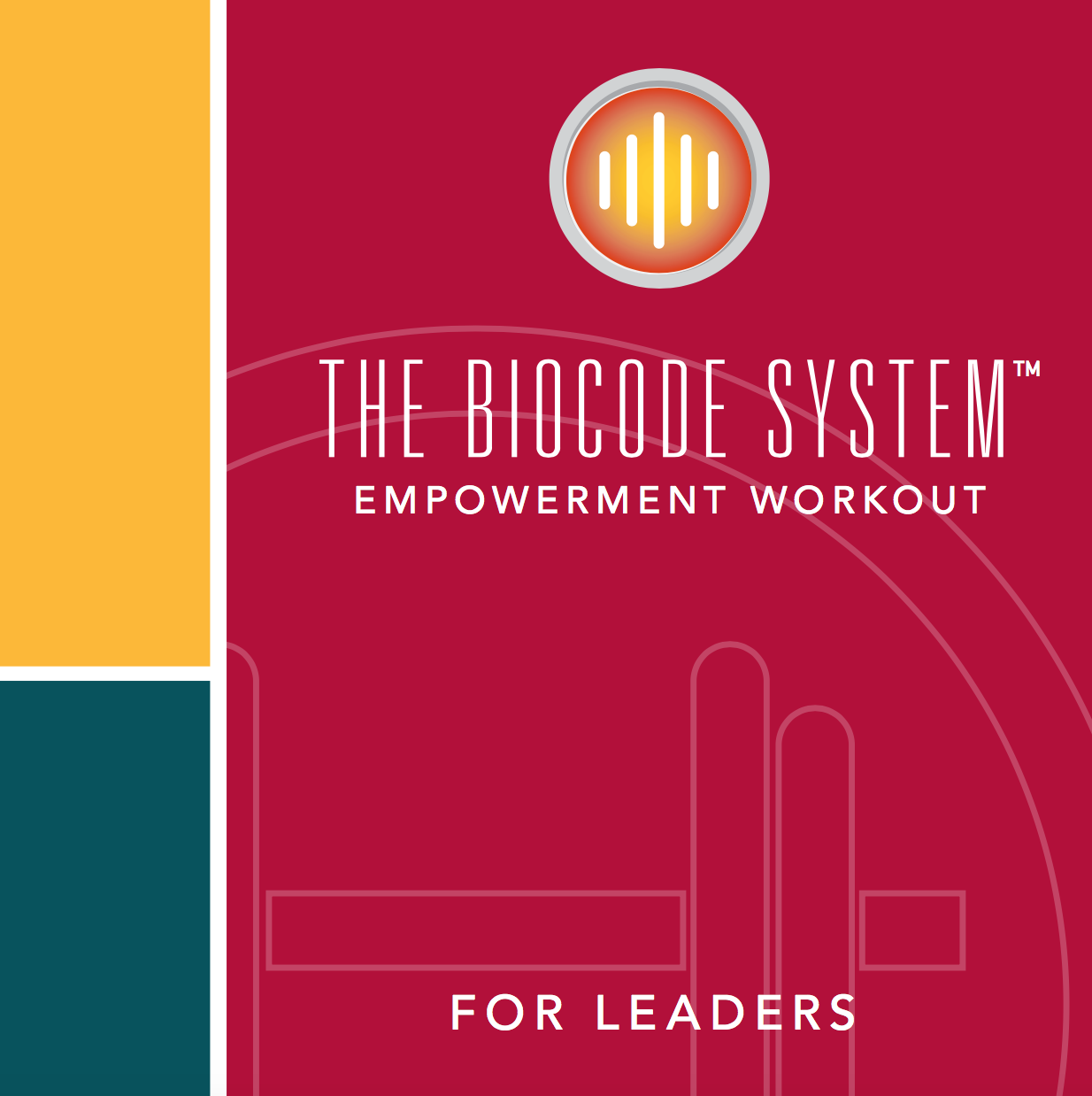 THE BIOCODE SYSTEM™
  a new way of everyday empowerment for leaders
EMPOWERMENT BEGINS AT THE INTERSECTION OF YOUR THOUGHTS AND HABITS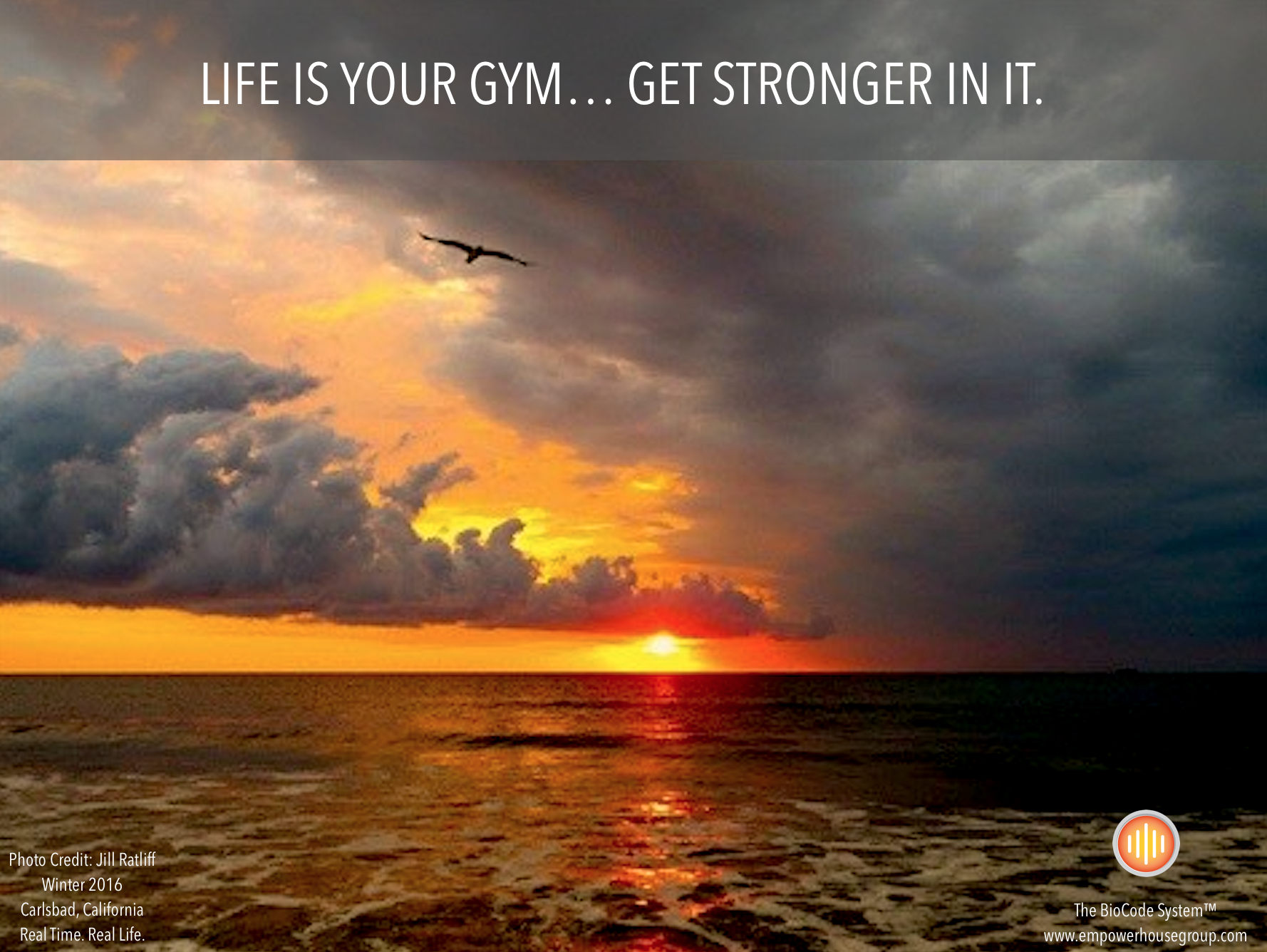 Problems and people don't go away. As daily stress pushes against leaders, The BioCode System™ teaches them how to use their demanding environment to develop the muscle to TAKE THE DAY ON. Being empowered to navigate with freedom through difficult situations is the strongest way to lead, live and to give back to others.
The BioCode System™ is leadership training that empowers the way leaders work and live. It's an innovative coaching that provides simple yet powerful tools to develop stronger, more confident leaders.
Just like a well-conditioned athlete that needs personal strength, agility and endurance to perform successfully under pressure, the same is true for leaders.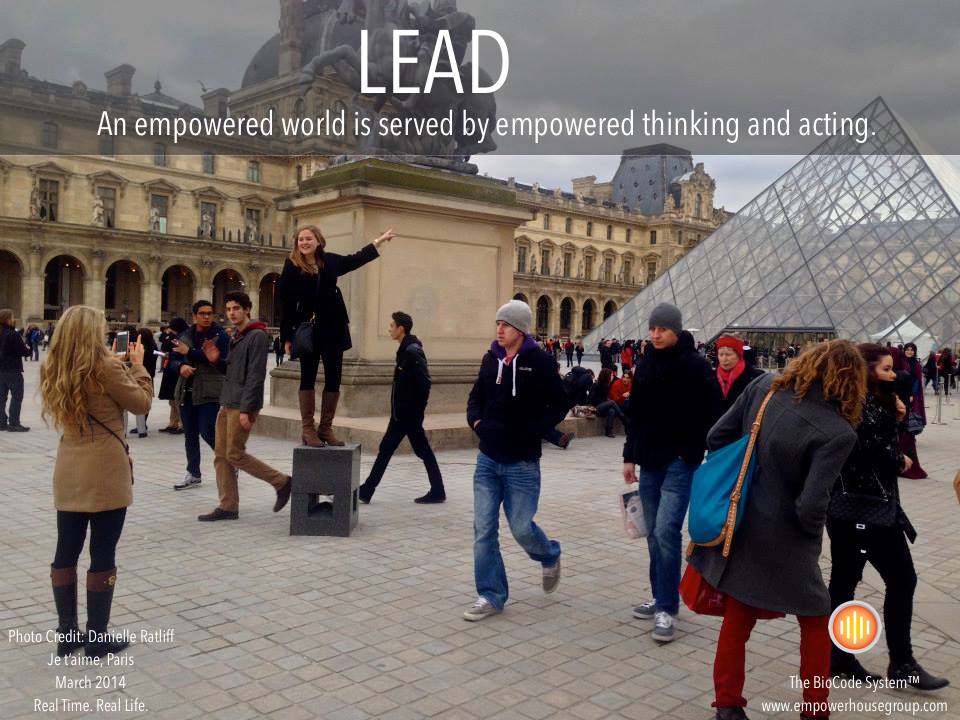 THE PROCESS
This 3 step process will empower the way leaders work. They will master five core disciplines: Self Empowerment,  Inner Strength, Self Regulation, Effortless Communication as well as Self Navigation. These simple yet powerful tools develop the strongest level of  leadership and naturally improve the overall quality of a leader's everyday life.
1. EMPOWER
STEP ONE: BUILDING A STRONG FOUNDATION
Learn an innovative way to take your power back. Gain new perspectives and skills that get immediate results. Leaders learn how to strengthen themselves while navigating through everyday challenges effortlessly.
2. STRENGTHEN
STEP TWO: LEARNING ABOUT YOUR BIOCODES
Learn the tools and techniques to build the muscle it takes to lead yourself and others. The BioCode System™ will introduce you to 5 breakthrough foundational practices that are necessary to develop Leadership Mastery.
 3. LEAD
STEP THREE: PRACTICING IN EVERYDAY LIFE
Applying your BioCodes to daily challenges builds power, confidence and personal freedom. For strong leadership, stability is most important. Learning how to stay functional and let life adjust to you, reflects an inspirational example to follow.
WE'RE NOT TEACHING YOU HOW TO RUN YOUR BUSINESS... WE'RE DEVELOPING STRONG LEADERS THAT CAN TAKE IT ON
What are BioCodes?
BioCodes, aka Biological codes, are inherent pain signals triggered by human behaviors. They are  present in all aspects of your everyday life.
Human Operating System™
BioCodes are your Human Operating System.™  They're opportunities to exercise and strengthen throughout the day. 
Strength Builders
BioCodes work from an unexpected place, "weaker thoughts and behaviors." Weaknesses are "Strengths in Disguise." (That's right- it's an "advantage" when you know what to do!)
Personal G.P.S
These "Life Codes" give you direct signs leading you to your best outcomes. In order to follow these signs, it takes training.
DO YOU KNOW YOUR BIOCODES™ YET?
www.empowerhousegroup.com
678.386.1556
LEARN MORE