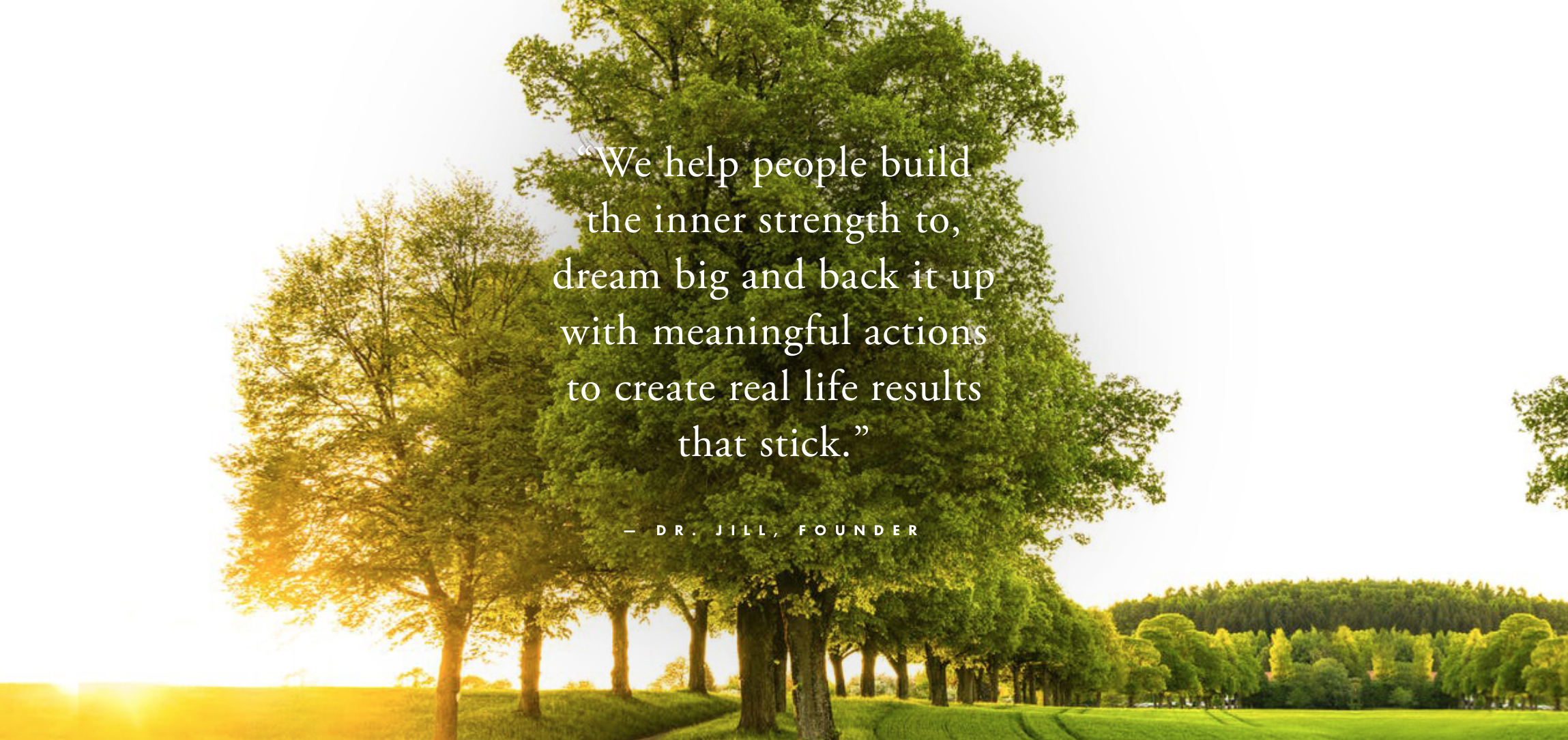 OUR VISION
To create a world of empowered people who can enjoy life while navigating day-to-day challenges.
OUR MISSION
To ensure that everyone from the classroom to the boardroom understands the beneftis of practicing The BioCode System® and how it empowers their everyday lives. 
OUR PHILOSOPHY
You are responsible for your life. Everyday challenges are opportunities to grow, to build inner strength and stability to TAKE THE DAY ON.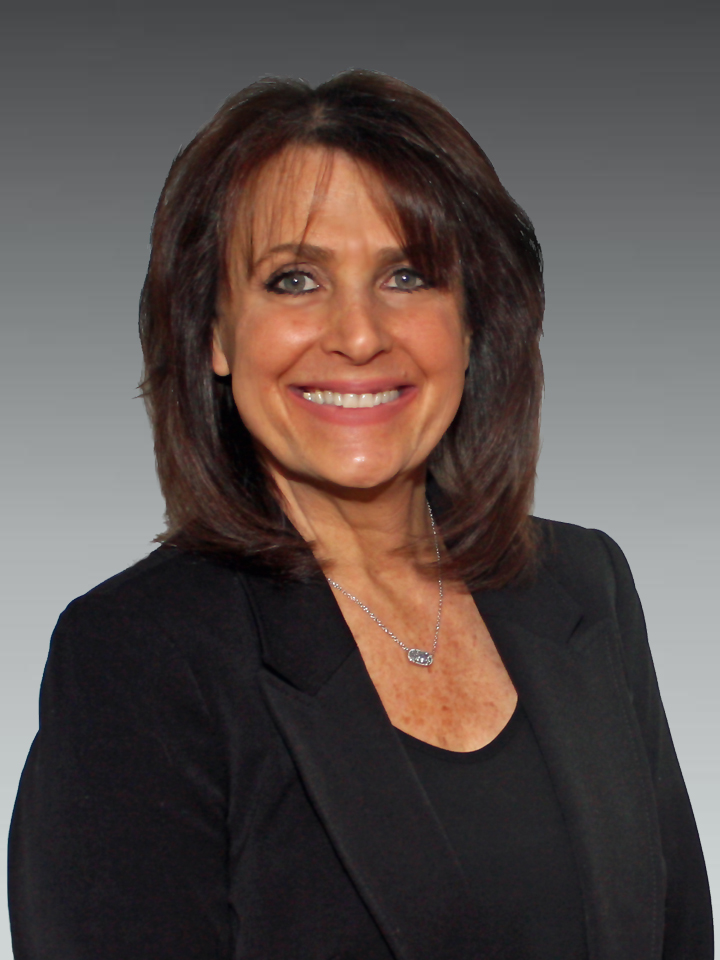 Dr Jill Kahn
Dr. Jill Kahn is the Founder and President of Empowerhouse Group, an influential leadership empowerment firm in Atlanta, Georgia. She originated The BioCode System® a methodology that will change the way you lead, live and play.  She is a leadership Coach, a dynamic speaker, a wellness activist and the author of the book, The Gift of Taking, Honor Yourself First… all else will follow. Dr. Jill has over 30 years of 1:1 coaching experience inspiring 1000's of people to reclaim their power and effect positive change in their personal leadership and their lives. Countless leaders have learned from Dr. Jill that the lines blur between navigating work challenges and life challenges and a different kind of leadership strength is required. With the powerful tools embedded in The BioCode System® she has helped clients tackle a variety of challenges ranging from leadership and personal development to cancer diagnosis. Her transformational model offers insight to achieve habit and thought changing results. Her process of working in living moments, more powerfully and authentically is life changing. Dr. Jill demonstrates an insider's understanding and personal experience of what it takes to effectively develop the muscle to lead from a  position of strength regardless of your circumstances.  She lives by example, using humor and wisdom to create a safe environment for leaders to learn how to tackle the challenges of a demanding world. People fly from all over to work with Dr. Jill in her thriving practice.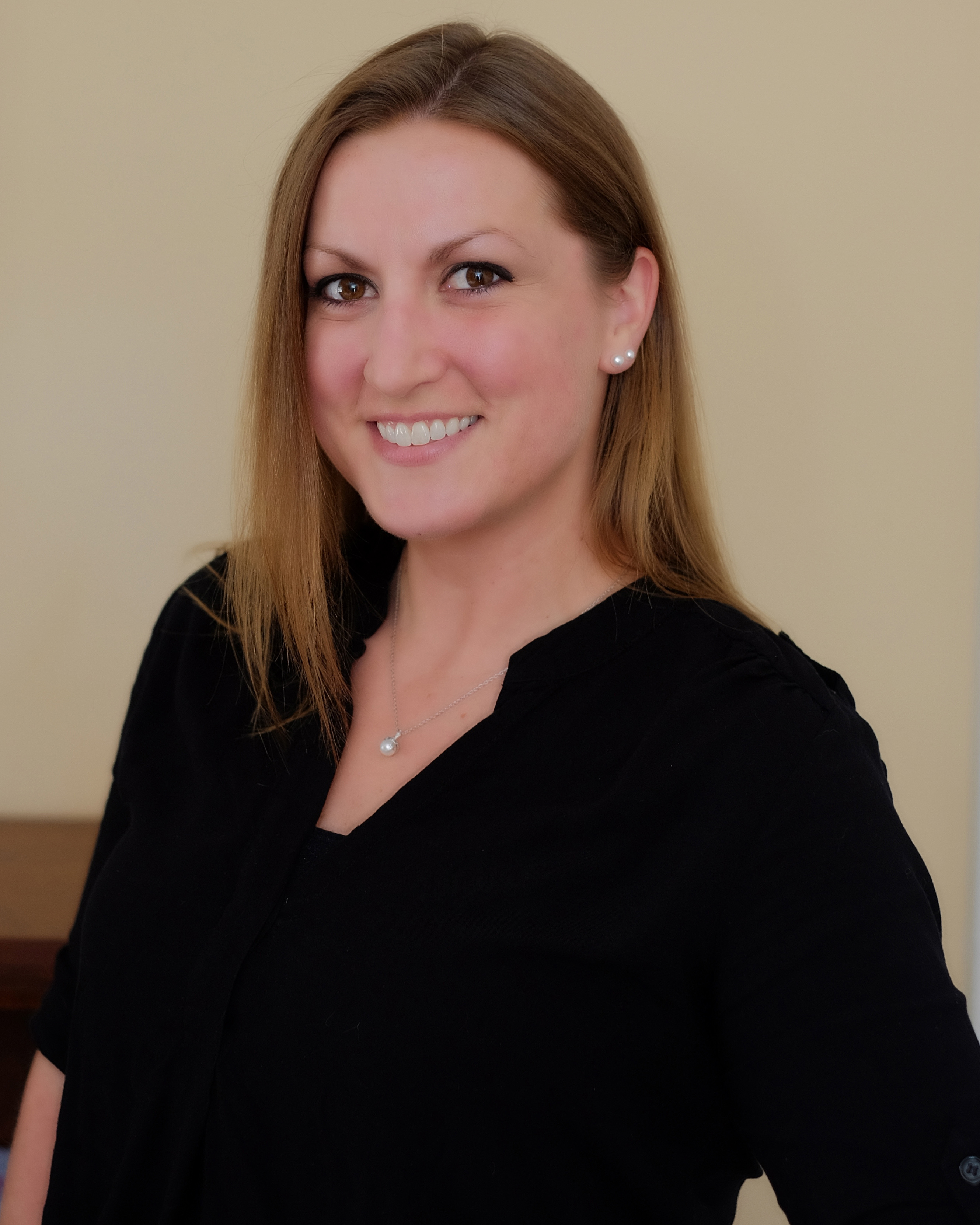 Rebecca Desjardins
Rebecca Desjardins is SVP of Operations, Sales and Marketing, and works closely with Dr. Jill to manage the big picture and our ambitious vision to empower the masses with The BioCode System®. Rebecca has a diverse professional career grounded in marketing, public relations and event planning – having led these efforts at educational institutions and a sports entertainment company in Virginia. Following some significant life changes and a few disappointments, Rebecca set out to explore a new path to a more fulfilling life… Within a few weeks, she was introduced to Dr. Jill and The BioCode System®.  The powerful simplicity of The BioCode System® quickly resonated with Rebecca and inspired her. She's excited to be part of a movement that aligns with her interest in personal growth and passion for helping others reach their potential. Rebecca lives in Connecticut where she enjoys volunteering, writing, and spending time with family, friends and her four-legged kids.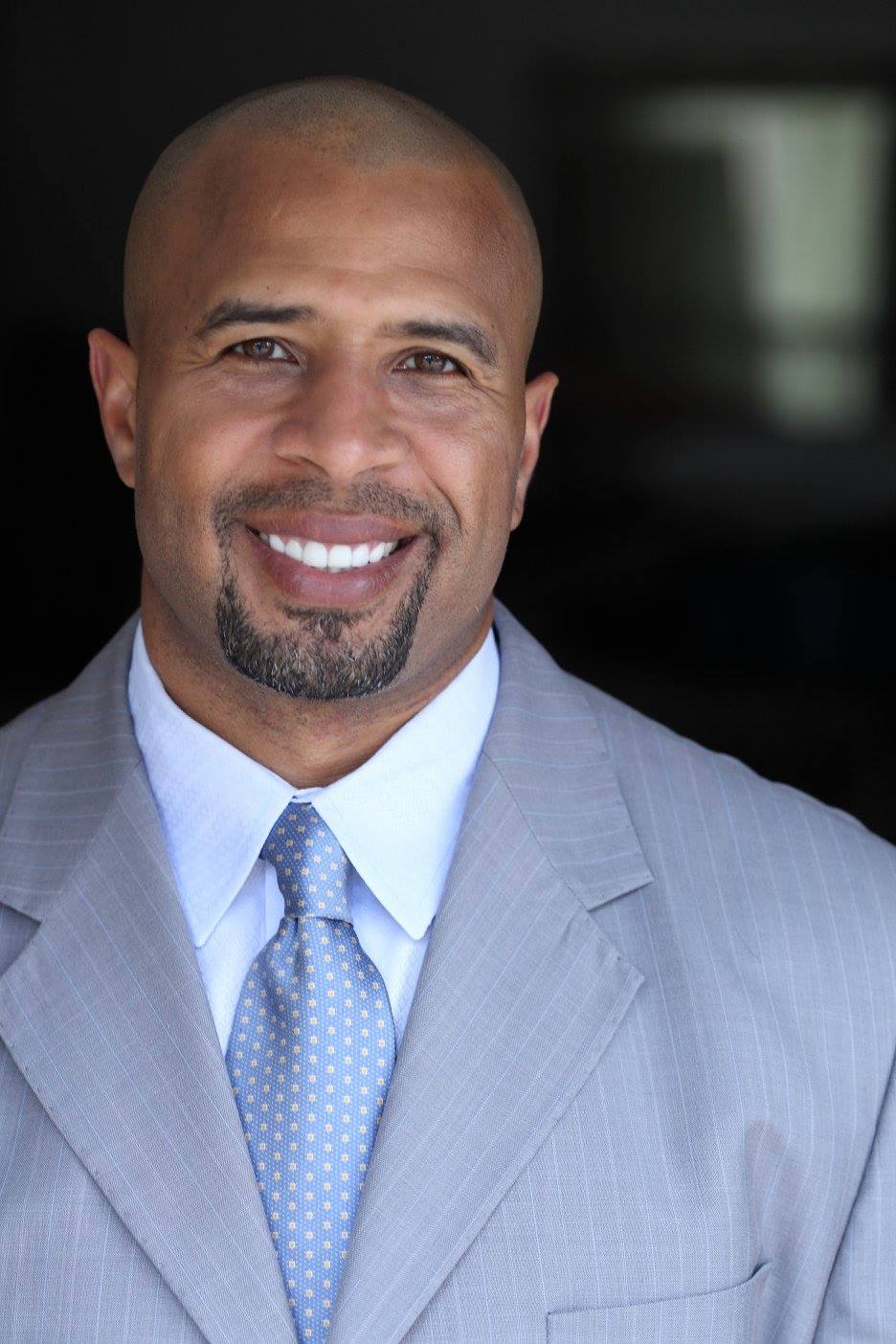 Dorsey Levens
Dorsey Levens is a Senior Consultant with Empowerhouse Sport™. He is focused on developing leadership skills in organizations and athletes. He understands that to be the best you can be takes coaching, training and strengthening in two areas, on the field and off the field. Dorsey Levens first developed Levens Communications to enlarge his vision of producing quality, inspirational entertainment to theater stages across the country. Levens is a retired running back in the National Football League. He was drafted by the Green Bay Packers in the fifth round (149th overall) of the 1994 NFL Draft. He began his college career at Notre Dame and finished at Georgia Tech, where he earned a BS in Management. Levens also played for the Philadelphia Eagles and New York Giants. While playing for the Packers, he rushed for 1,000 or more yards twice and was selected to the Pro Bowl after the 1997 season. In 2009, Levens was elected to the Green Bay Packers Hall of Fame. After his retirement, Levens  became a pro football analyst for Comcast Sports Southeast, the ACC Digital Network as well as a panelist for The Panel on Fox Sports South. Levens served as an executive producer for Bell Rung, an insightful documentary focused on the long-term effects on concussions suffered by many former professional football players.  Levens starred as Coach James in the British Comedy, Gridiron UK.  He has also toured with Tyler Perry's hit stage play Madea On The Run and appeared on Tyler Perry's For Better Or Worse. Leven's is committed to helping leaders, athletes and organizations up their game by bringing The BioCode System® to the business of sports, throughout the world. 
Mary McCoy
Mary McCoy is a Certified Senior Facilitator of The BioCode System® with Empowerhouse Leadership Consultancy. After a long successful career as a technology services executive at Hewlett Packard, Mary has gone on to obtain both her ACC (Associate Certified Coach) and CPCC (Certified Professional Co-Active Coach) certifications.  While at HP, Mary was successful driving growth in multiple product lines including consulting, education and technology services.    In addition to being a talented, well-rounded executive who is skilled in product growth, operations and customer satisfaction, Mary has developed a keen sense of people and is able to deploy a variety of methods for enhancing executive business performance.    She has "walked the walk" in leadership and now enjoys helping others to find that same success with less stress through implementation of The BioCode System®.  Mary is dedicated to empowering people to live a life that they love.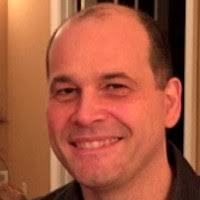 Johan Schutz
Johan Schutz is SVP of Strategy & Analytics and works with Dr. Kahn to develop and implement the strategy and analytics to realize the Empowerhouse Group's vision.  Having experienced the power of the BioCode system first-hand, he is excited to help the Empowerhouse Group transform people across the globe. 
Johan is also President of CORE Business Innovation LLC, a management consulting firm focused on go-to-market strategies.
He previously worked for 12 years as a Consulting Director with Gartner Inc., a leading technology research and consulting firm, where he advised technology firms on achieving their market potential through go-to-market strategies. 
He also worked for 5 years as a Senior Consultant within the Strategic Services Group of Computer Sciences Corporation, where he advised companies on a range of issues, including market strategies, investments and business process reengineering. 
Before that, he worked for many years in the ocean shipping and logistics industry focusing on issues in strategy, marketing, finance and operations.
Johan holds an MBA from the Tuck School of Business at  Dartmouth College, and a BBA from Nijenrode University in the Netherlands.
Johan and his wife reside in Atlanta, GA.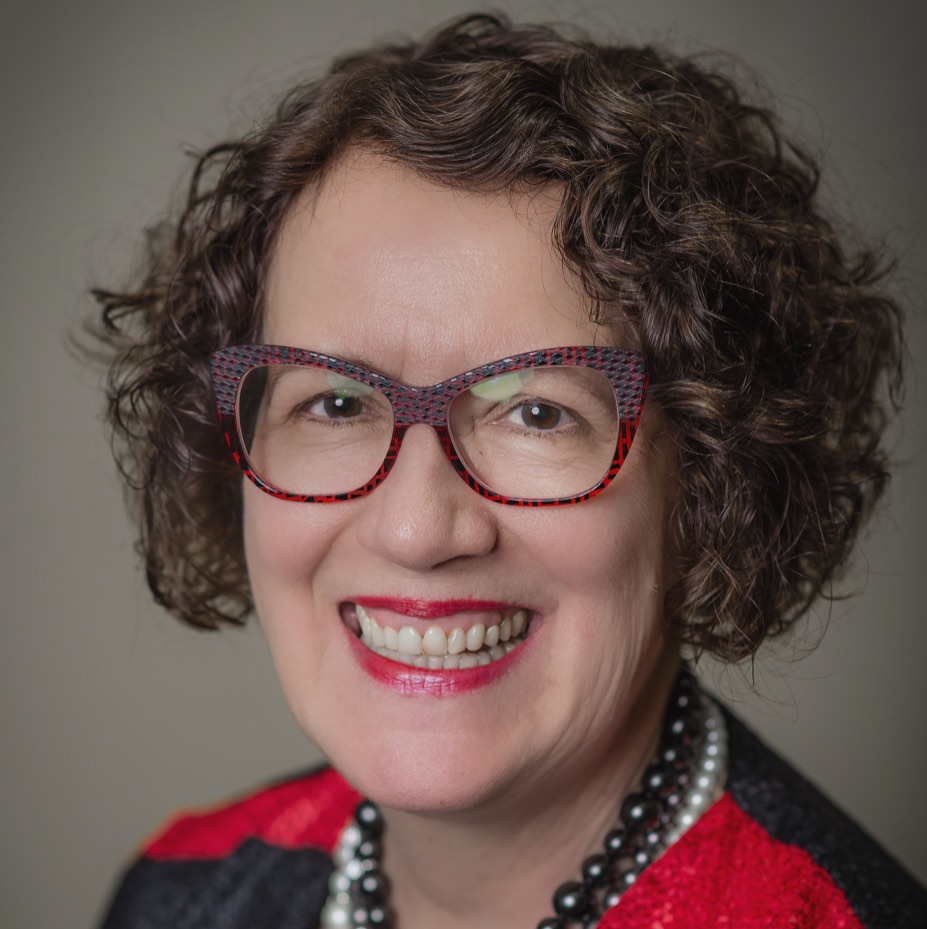 Marilyn Watkins
Marilyn Watkins is a Senior Consultant with Empowerhouse, with a focus on developing leadership skills in organizations that reduces stress, promotes cohesion and generates joy.  As a Change Management Consultant for over 20 years, she has provided thought leadership and coaching services to help F100/F500 companies develop and implement solutions to de-risk people change in business transformations.  She designed and implemented change management, communication, executive alignment, leadership and high-performance team coaching services. Prior to consulting, she held various industry leadership positions focused on design and implementation of transition plans to create new service organizations. Marilyn's approach to coaching comes from being a lifelong learner and experiencing firsthand what it takes to change personally and professionally. She began honing her skills in the 1990s asone of 16 appointed captains leading a company-wide transformation under the CEO's sponsorship.  She learned new ways of listening and speaking that positively impacted her ability to fulfill on commitments and create a new future.  Along her personal growth journey, Marilyn attended Leadership in Action Training, from the Centre for Leadership and Mastery at the Rancho Strozzi Institute and acquired a master's degree in Organizational Psychology. She integrated new skills and learnings into her teaching and coaching practice. Marilyn is passionate about helping people hone their skills at building trust-based relationships, polishing their leadership presence, making conscious choices, having blame free conversations, and communicating with greater impact.She is excited that the BioCode System® offers a more accessible and scalable solution to destressing and achieving personal, business and cultural change.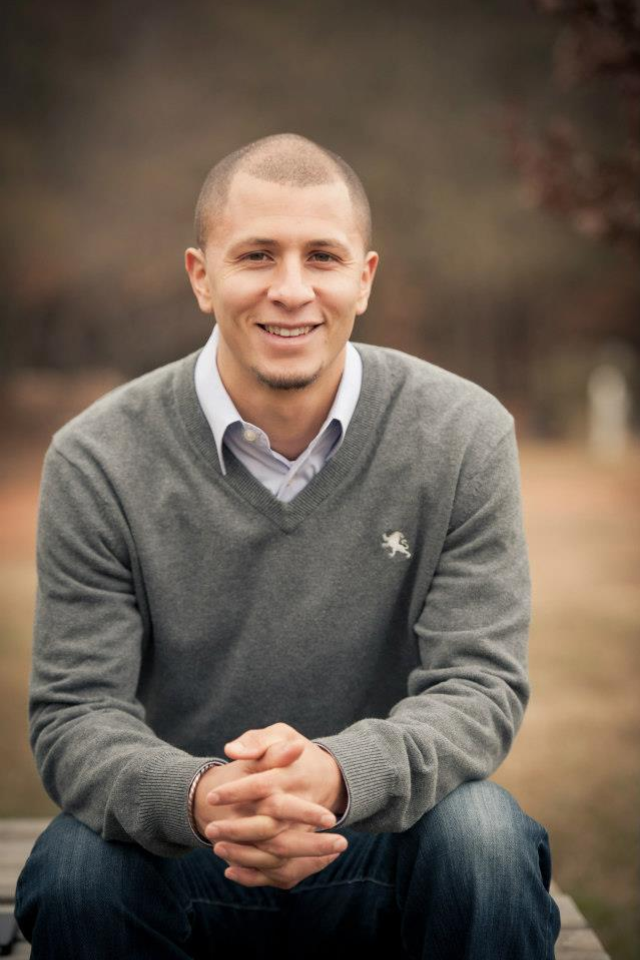 TJ Canada
TJ Canada is a Senior Consultant with Empowerhouse Sport™. He is a high-performance leadership coach and behavioral agility coach on and off the field. TJ is an accomplished multi-sport athlete in both football and Lacrosse. His love for sports and empowering youth lead him to become a Lacrosse speed and agility trainer under Tony Villani with XPE sports in 2008. He has coached and trained thousands of young adults, division 1 and professional athletes from all over the southeast. In 2011, he was fortunate enough to be a part of the coaching staff of the 2011 lacrosse state champions. He has also lead mission trips and youth programs in Atlanta over the past 13 years. TJ's on a mission to empower youth and organizations with The BioCode System® after experiencing his own personal transformation and is excited to bring this skill to youth and organizations across the country. TJ is happily married and has two amazing little boys who can always be found playing every sport they can get their hands on.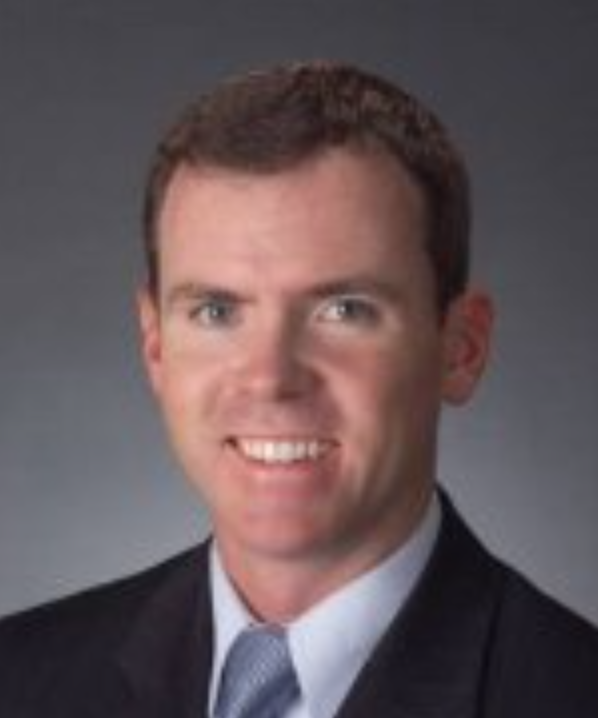 Scott Campbell
Your content goes here. Edit or remove this text inline or in the module Content settings. You can also style every aspect of this content in the module Design settings and even apply custom CSS to this text in the module Advanced settings.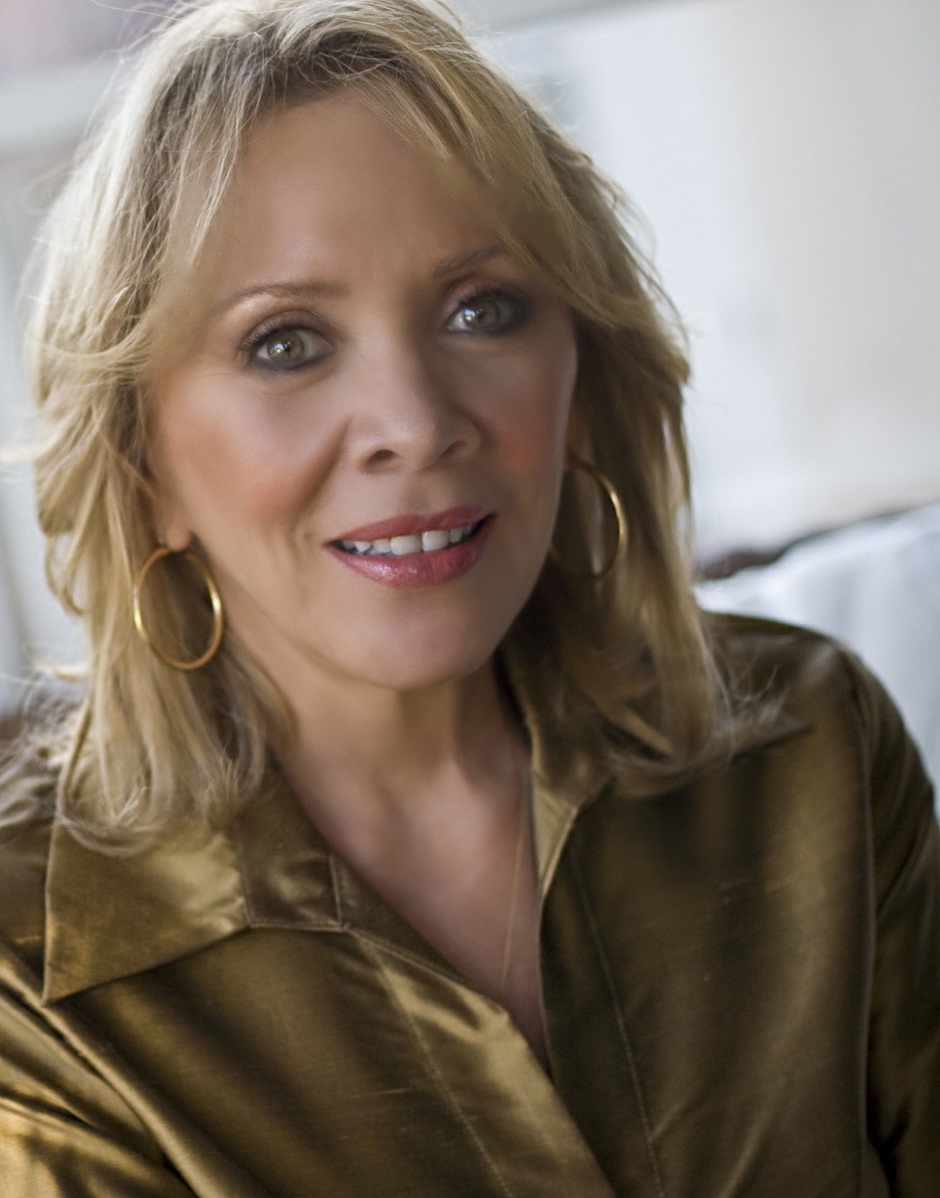 Linda Kenney Miller
Linda Kenney Miller was born in Washington, DC and raised in Tuskegee, Alabama. She is a graduate of Fisk University with a B.A. in English. She taught English and Reading in the District of Columbia public school system. Linda attended Howard University's graduate program for teachers where she published Realism in Black Poetry as part of a curriculum guide for public schools. In 2002, after inheriting her grandfather's autobiography, medical papers and journals dating back to 1906, Linda was inspired by John A. Kenney's remarkable story. Beacon on the Hill chronicles the life of a son of ex-slaves who raises himself up to become a physician. In 1902 he became the personal physician to Booker T. Washington and George Washington Carver at Tuskegee, a decision that almost cost him his life in 1923. The revelations discovered in John Kenney's papers changed the trajectory of Linda's life and career. Discovering her amazing family history for the first time in her grandfather's cardboard boxes, she became an advocate, for telling not only his story – but those of many other unsung Black medical heroes. Beacon on the Hill garnered four national book awards. Linda was the first Black American female to win the prestigious USA Book News Award for Best African American/Historical Fiction in separate categories two years in a row, 2008 and 2009. Beacon on The Hill also won an Indie Excellence Award and a coveted Benjamin Franklin Award from the Independent Book Publishers Association. Linda was a Georgia Author of the Year Finalist.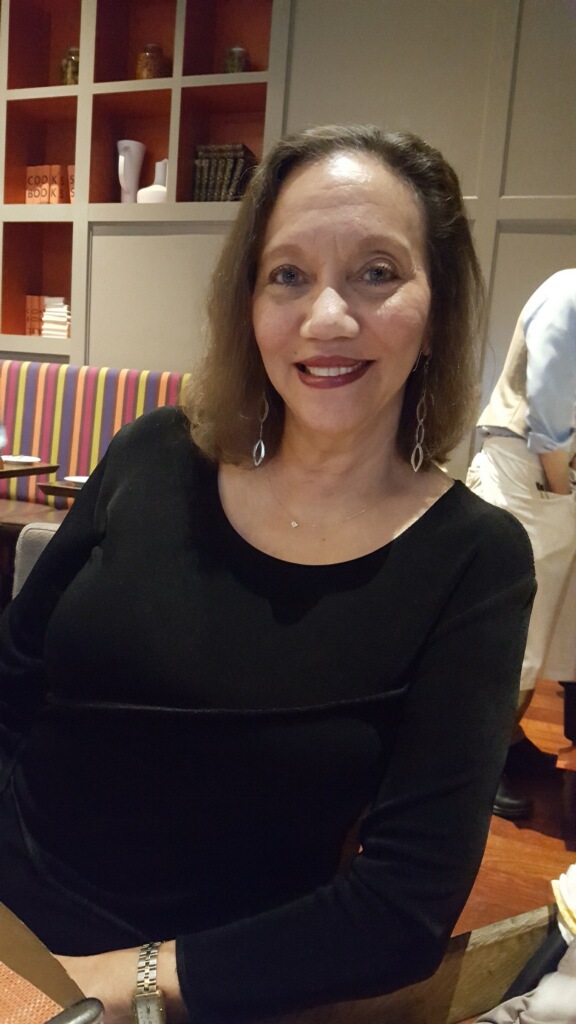 Kay Butler
Kay Butler, LCSW is a Certified Facilitator of The BioCode System®, with a focus on empowering women who are having to address homelessness through St. Joseph's Mercy Care, reestablishing hope and well-being. In her career as a Social Worker for over 30 years, Kay Butler has focused on helping clients to realize their goals that are important to them. She is a graduate of Howard University where she earned a Master of Social Work. Her experience includes working in foster care & adoptions, clinical therapy with children and adults, family mediation and family therapy. She has also provided these services to military families – a population that has very unique needs. Kay is particularly interested in self-empowerment which has led her to The BioCode System®. While she is a native of Tuskegee, AL, she now resides in Atlanta, GA, a happy return to the south after time spent in CA and Northern VA.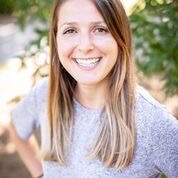 Julia Kahn
Julia Kahn is an Integrative Health Coach and a Certified Yoga Instructor with a focus on empowering others to live their best life. Julia is passionate about helping people develop healthy habits through nutrition, lifestyle changes and movement. Julia has a bachelor's degree in communication and specializes in digital social media and marketing. She "walks the walk" and through embodying her healthy lifestyle she is able to teach and inspire others to achieve their full potential. Julia lives in Atlanta, GA and loves spending quality time with her friends and family.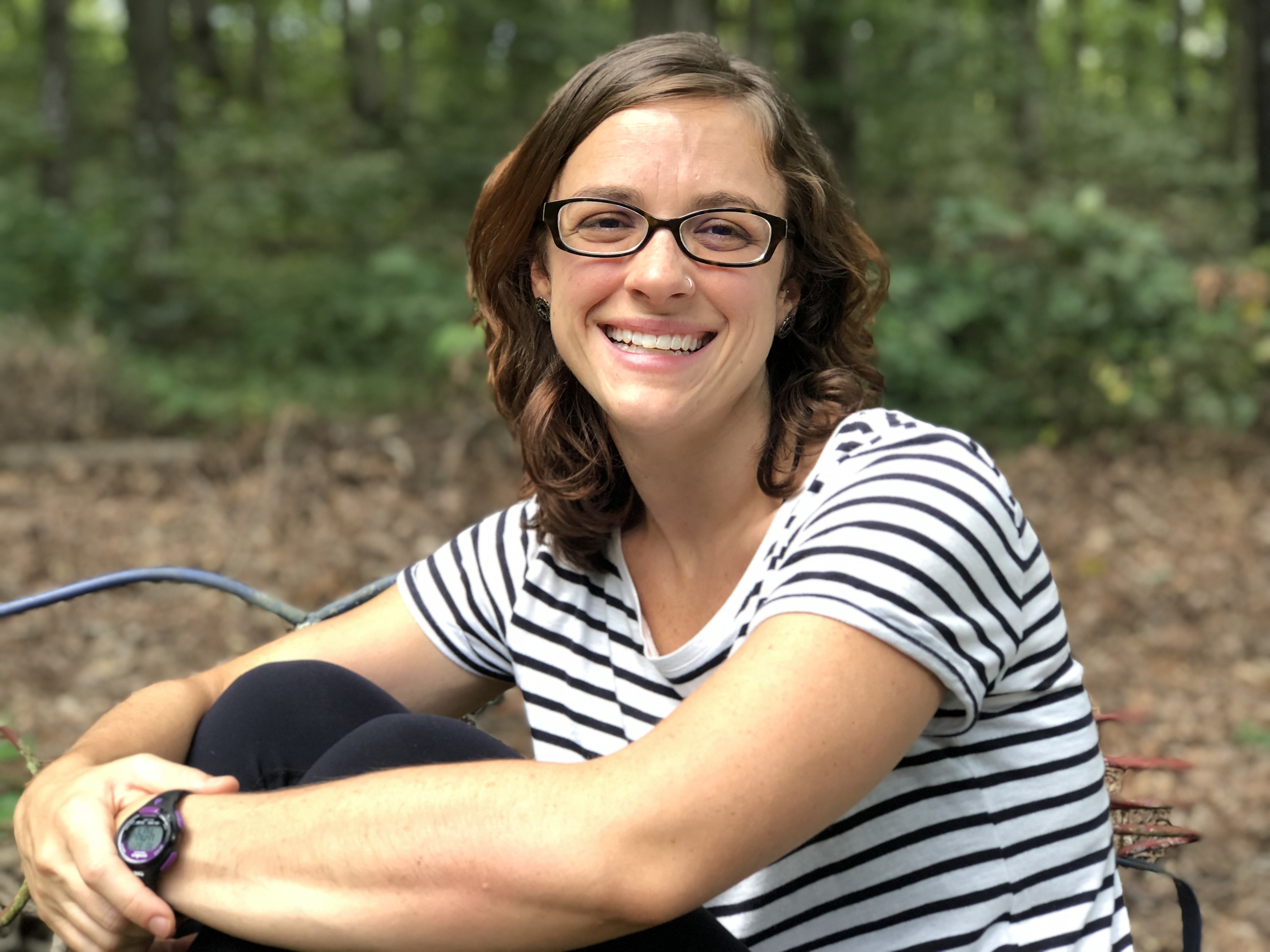 Dawn Canada
Dawn Canada is a Certified Facilitator of The BioCode System®, with a focus on empowering individuals, couples and families. Dawn is passionate about helping people learn to love, value and respect each other in cohesive relationships starting with self. Dawn has a bachelor's degree in education. One of her greatest teachers was overcoming her own addiction with drugs and alcohol. She was introduced to The BioCode System® when she moved to Atlanta from Rochester, NY three year ago. Dawn now dedicates her time and talent to helping others experience how to empower themselves and those around them to achieve their highest potential. Dawn's greatest joy is spending time with her Husband TJ of 9 years, and with their two active incredible boys, ages four and five.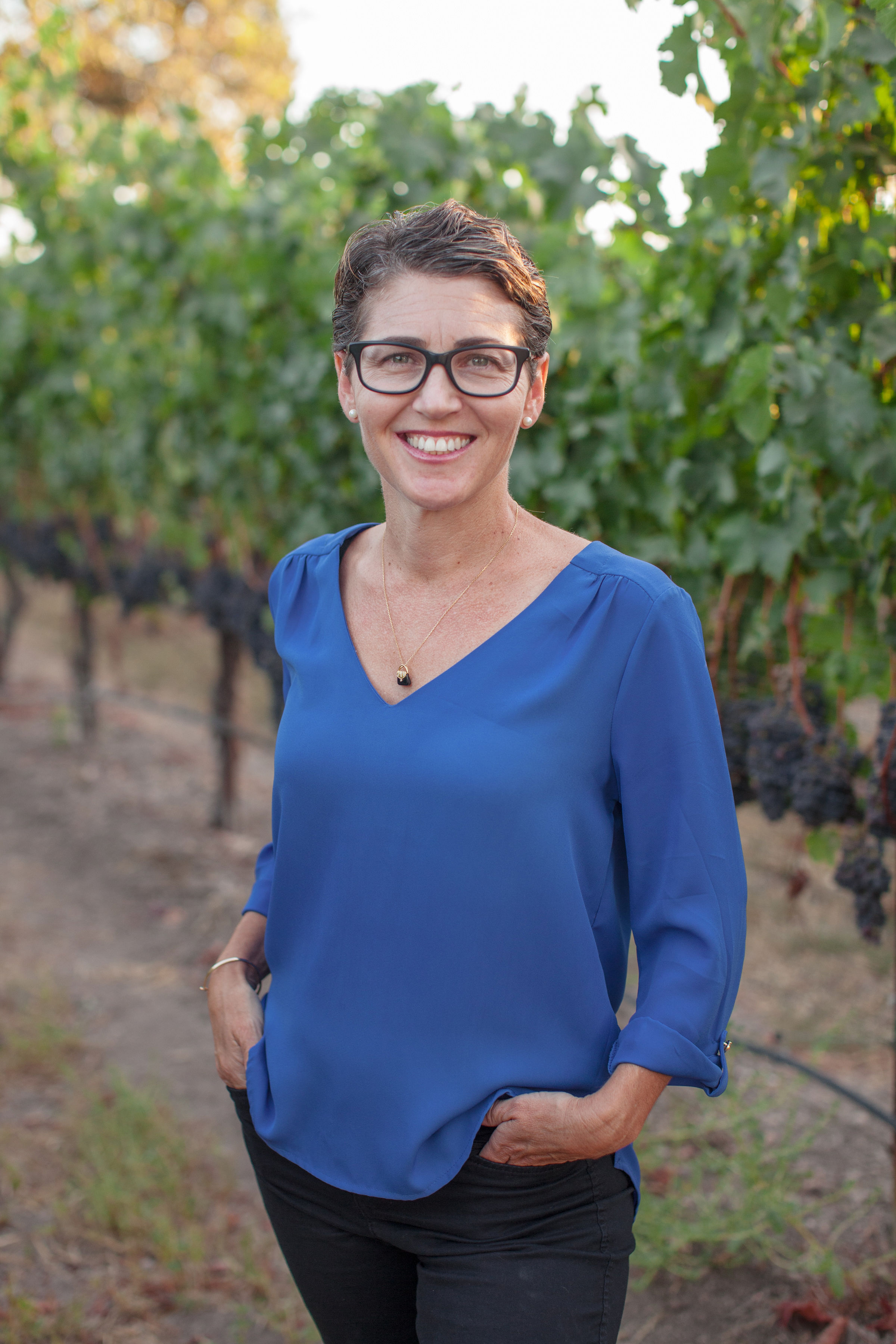 Kim Andrade
KIM ANDRADE, MS, SPHR
 Kim has built expertise in culture and people over a 20 year career in human resources, first as a HR business partner, then spending 6 years specializing in Talent Development. The majority of her career has been in an international and culturally diverse environment, allowing Kim to coach, advise, design and execute in a variety of topics and contexts. 
In her business partner roles, Kim crafted and delivered solutions in organizational design, alignment of HR strategy and initiatives to the business, all while maintaining focus on culture, values and communication. Kim's years in talent development allowed her to specialize in early career pipeline programs, workplace culture, diversity & inclusion, learning & leadership development, talent planning, mentoring and coaching.
In 2018, Kim led the development and deployment of a global leadership program for high potential emerging leaders across the world. The blended learning path spanned one year and included virtual learning, residential workshops, peer coaching, 360 assessment, and individual coaching. For the beginning or shop-floor level team leaders, Kim deployed across North America a blended training program that was designed specifically around the core values of safety, operational excellence and leadership behaviors. Additionally, Kim has developed internship and scholarship programs, a global rotational graduates program for early career university graduates, a global mentoring program and led the North America diversity & inclusion charter. 
Kim has Bachelor of Science degrees in Psychology and Sociology from the University California, Santa Barbara, as well as a Master of Science degree in Clinical Psychology from San Diego State University. Certified as a Senior Professional in Human Resources, Kim also has a Diversity & Inclusion certificate from Cornell University and has administered multiple assessments (DiSC, Business Motivators, ASSESS, Cultural Navigator) for the purposes of coaching and development.
Overall, Kim is a leader recognized for her passion and relentless commitment to developing talent, from senior leadership to early career professionals. Kim's niche is influencing cultural alignment through leadership and behavior. As a facilitator, Kim's focus is retained learning and sustained behavioral change through connecting with the audience and utilizing a hands-on "learn by doing" environment. As a coach, Kim will rigorously support you in harvesting your learning, owning your power, reaching your potential, and aligning your values, life balance, and career. 
Based in California, but a world traveler, Kim has had the opportunity to work with people from nearly 50 countries. Collaborating across borders and languages adds to the richness of any experience, whether the work is done near home or 8,000 miles away. Kim has been recognized for her cultural agility and demonstrated ability to create a respectful and inclusive environment.
DO YOU KNOW YOUR BIOCODES™ YET?